Itasca Software now Available for Linux
Web licenses of Itasca software (3DEC, FLAC3D, PFC2D, and PFC3D), version 7 or greater, are available to use on the current Long Term Support version of the Ubuntu 20.04 Linux operating system. Ubuntu is a modern, open source operating system on Linux for enterprise server, desktop, cloud, and IoT.

Itasca software compiled for Linux:
Require valid Itasca software web licenses.*
Have no additional cost (i.e., the same web license enables operations for either Windows OS or Linux OS).
Are available as both a GUI and a console program.
Create model save files that can be opened on either OS.
Are distributed as a single Debian file.
If you already own a version 7 license, you can download the Linux OS version HERE or where you normally download your 3DEC, FLAC3D, or PFC updates.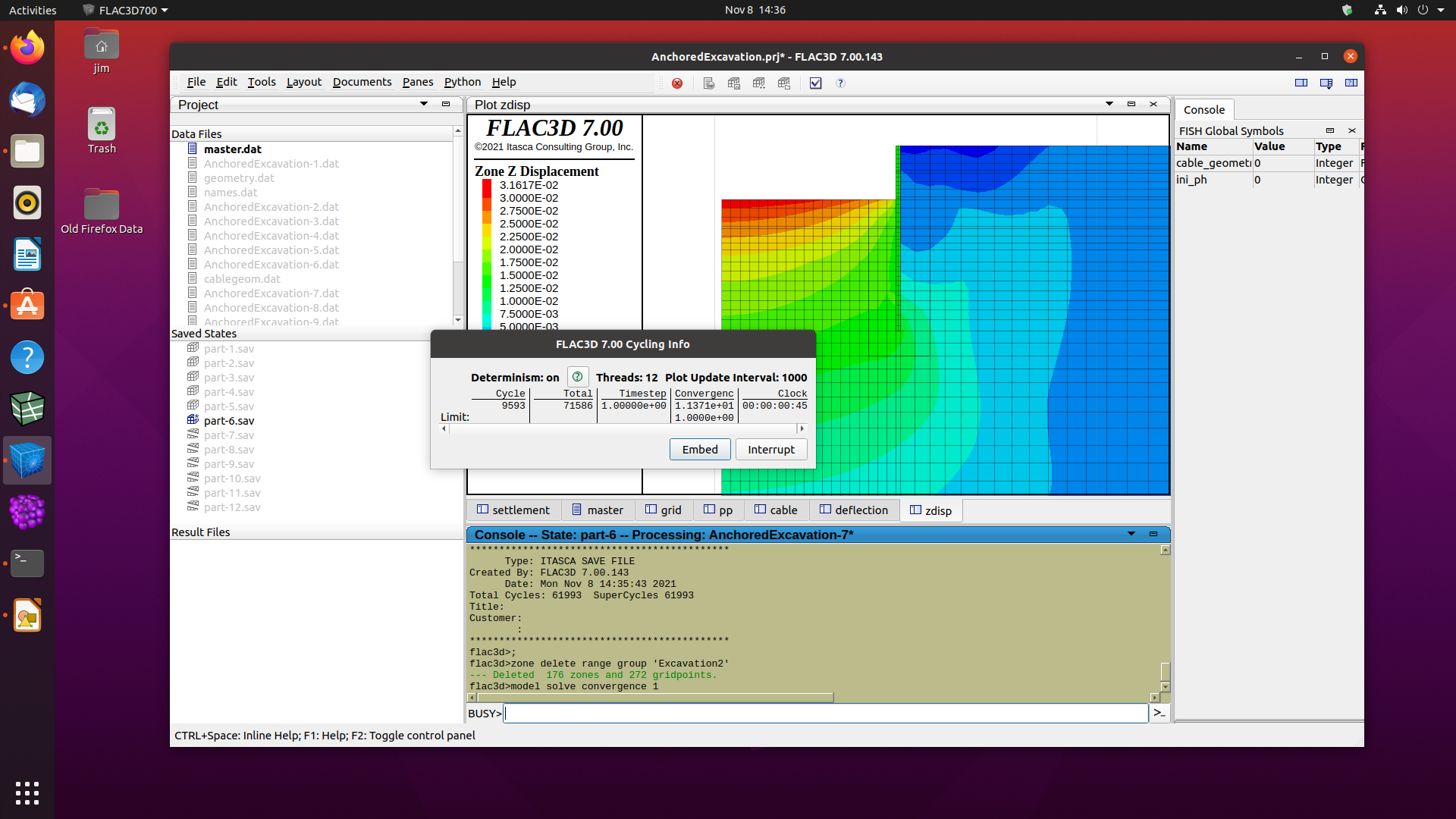 FAQs
Q: Is there an additional charge for the Linux version of Itasca software?
A: No, both the Windows and Linux OS versions of each software product are included with each software product web license that you own.
Q: Does the Linux version of Itasca software require a license?
A: Yes, a valid web license for each Itasca software being used is required.
Q: Is the Linux version faster than the Windows version?
A: No, it is about the same speed, although we continue to gather more data on this.
Q: Can save files created on the Linux version be loaded on the Windows version, and vice versa?
A: Yes.
Q: What are the differences between Linux and Windows versions?
A: Some minor GUI differences (e.g., fonts).
A: Since different compilers are used for the different OS versions, results from the Linux version may not be exactly the same as results from the Windows version. All models are repeatable in either Linux or Windows. However, when we update or change compilers, model results change due to changes in floating point operations and compiler optimizations. How different? It depends on the type of model. For some models the results can actually diverge due to numerical differences from the compiler. In some cases, the differences in response can be much less than 0.1%.
A: File names and paths in Linux are case sensitive and should not include spaces. So, be careful when calling data files from other data files.
A: C++ plug-in capabilities for constitutive models are not yet available, but should be in the next Linux software update

---
*You may exchange valid physical security key(s) for web licenses. Contact your Itasca software sales agent.